Here we take a look at finding the best Singapore SIM card for tourists. We discuss what to look for when choosing a SIM and compare the top contenders.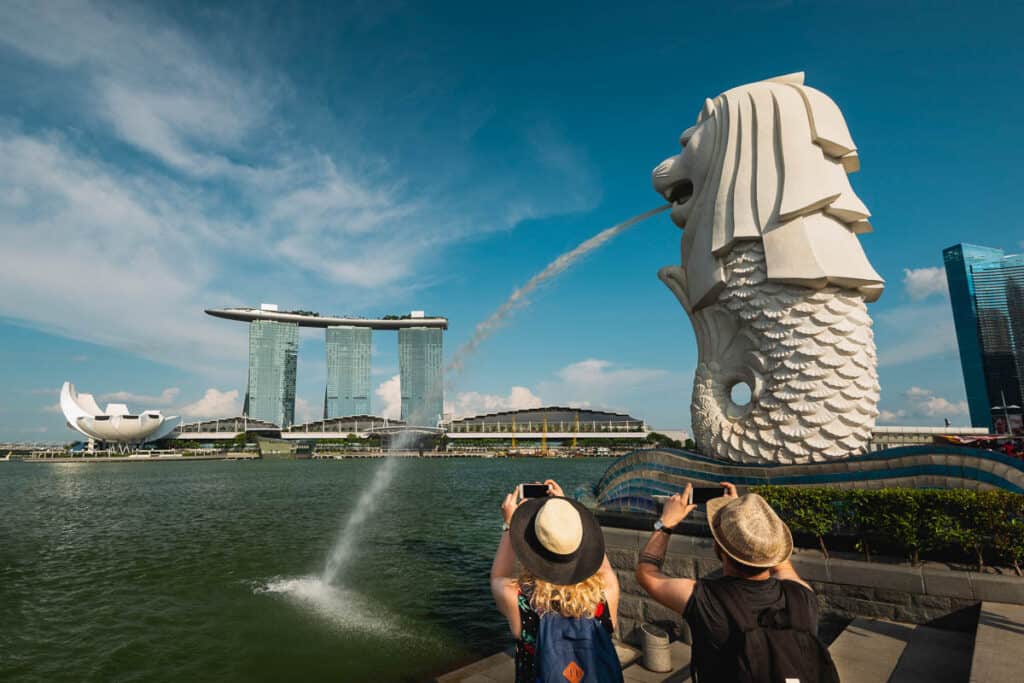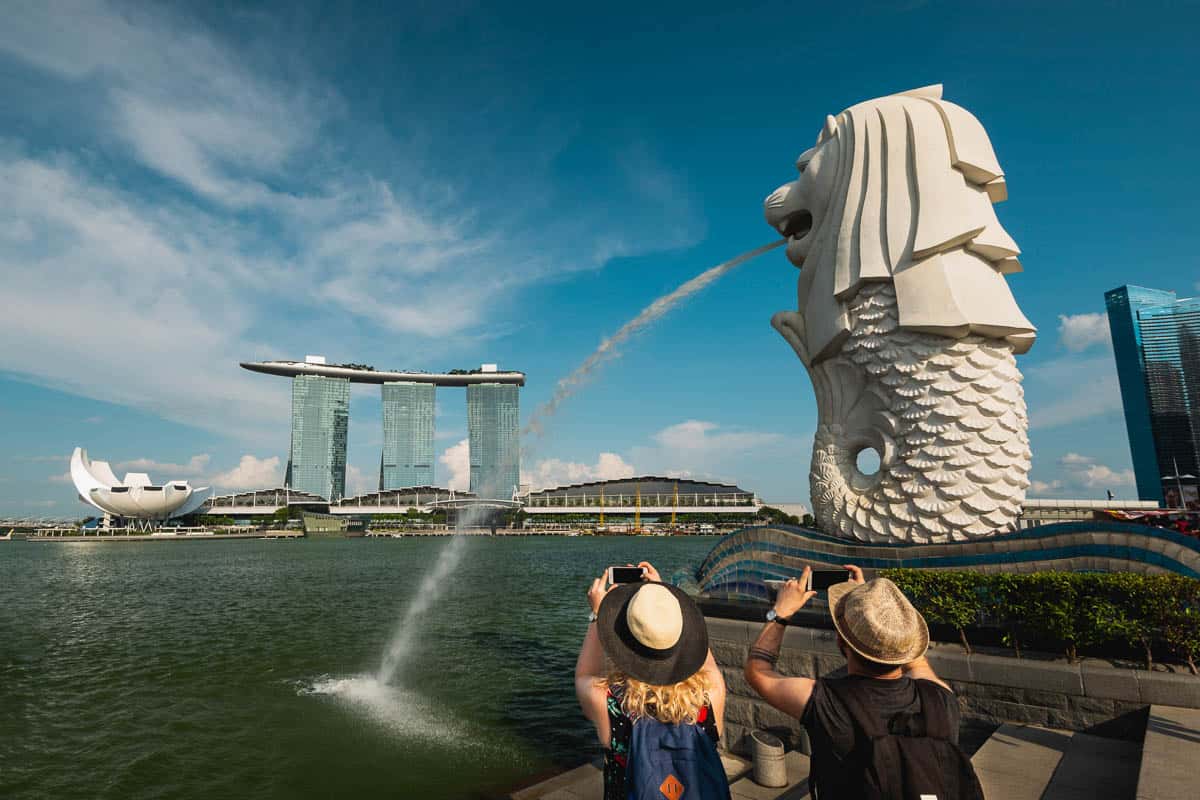 Whether you are looking to share your photos of your Singapore trip on Instagram or navigate the city efficiently, the right SIM card can be your ultimate travelling companion. A tourist SIM card enables you to access mobile data, make calls, and send messages during your stay in Singapore.
Singapore offers a variety of prepaid SIM card options for tourists, making it easy and hassle-free to stay connected during your trip. However, finding the best option can be confusing, considering the myriad of mobile networks and data packages available for tourists.
What's most important to you? The amount of data? Unlimited calls? Or just the cheapest option?
Our comprehensive guide to prepaid SIM card packages and comparisons between local operators will help you make an informed choice about the best prepaid SIM card in Singapore. We also offer tips on how to top up your card and monitor your data usage.
You may also like these articles:
Disclaimer: This article contains affiliate links. If you make a booking using these links, we may receive a small commission, at no extra cost to you.
Got questions? Come join our Singapore Travel Tips Facebook group. It's the perfect place to ask questions and get inspiration for your trip!
No time to read the whole article? Here are our top picks.
What to Consider when Choosing a Travel SIM card
Each of the leading Singapore telcos offers a variety of prepaid sim cards that cater specifically to tourists. These SIM cards include data, text messages and local and international call minutes.
Some also offer international roaming in certain neighbouring countries, which can be useful if you are heading on elsewhere after Singapore.
When comparing SIM cards, consider the following factors:
Data allowance: Make sure the plan provides enough data for your needs. Consider what you will use it for – some social media apps such as Instagram and YouTube can eat through a lot of data quickly. Opting for a package with a large data bundle will help avoid inconvenient mid-trip top-ups.
Coverage: Ensure the SIM card offers strong coverage in the areas you plan to visit. The major Singapore SIM card providers generally offer good coverage, but it's always wise to double-check.
Roaming options: Some Singapore SIMs offer international roaming, which is handy if you plan to head elsewhere after Singapore. Or you want to use up unused data when you get home. Different providers offer different options with regard to the different countries available and the quantity of data allowance.
Validity period: Choose a SIM with a suitable expiry date to match your trip length. Keep in mind that some tourist SIM cards have shorter validity periods.
Price: Compare the costs of different SIM cards to find one that fits your budget. Be sure not to sacrifice essential features for the sake of saving a few dollars.
Got questions? Come join our Singapore Travel Tips Facebook group. It's the perfect place to ask questions and get inspiration for your trip!
Who are Singapore's Leading Mobile Operators?
Singapore has three leading mobile internet providers: These are
All of these telcos offer great options for tourist SIM cards in Singapore.
Singapore's mobile network landscape is advanced, with most providers offering impressive 4G speeds and an expanding 5G network. So, you'll have a seamless mobile internet experience during your visit.
Bear in mind that the available frequencies in Singapore for mobile communication are 900MHz, 1800MHz, and 2100MHz, which means your phone should be compatible with these to take full advantage of the mobile internet services provided by Singaporean operators.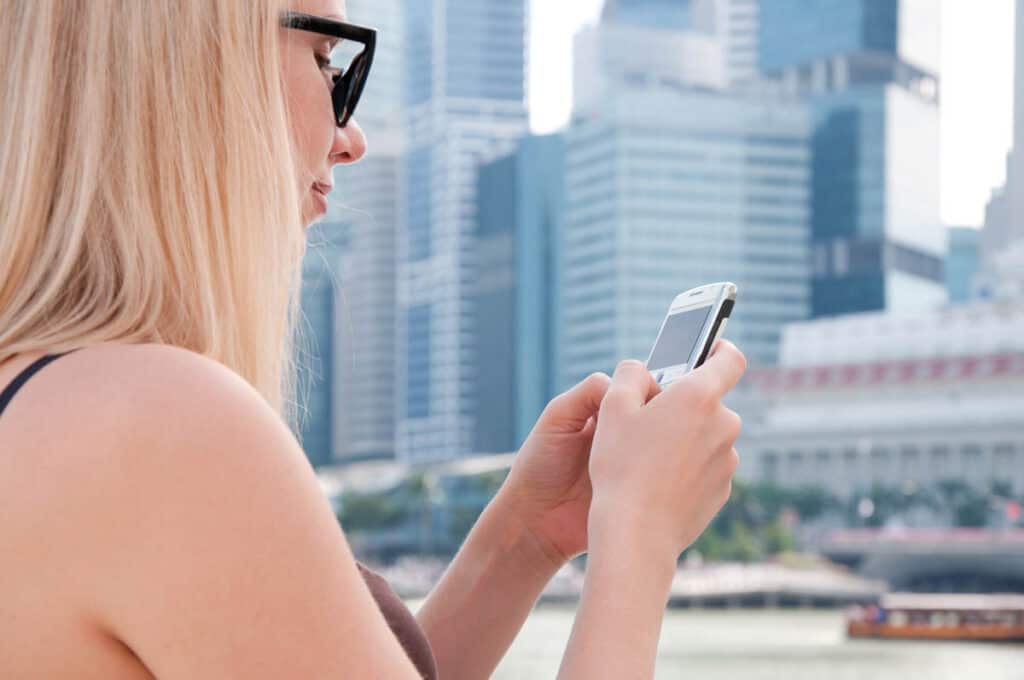 Comparing Sim Card Providers
Let's take a closer look at these leading Sim Card providers and their products available for tourists in Singapore.
Singtel
Singtel offers a range of hi!Tourist SIM cards specifically designed for tourists. Details of the different cards are below. Click here to buy these SIM cards at a discounted rate.
Note: With the Singtel tourist SIM card, access to Facebook, LINE, WeChat and WhatsApp is unlimited (subject to 1GB per day fair usage) and does not count towards your local data allowance.
Starhub
Starhub also has a selection of prepaid plans for tourists as well. Let's take a look at the StarHub Prepaid SIM card options. Click here to buy these SIM cards at a discounted rate.
$12 Tourist Travel SIM: Valid 10 days. Offers 100GB local 4G data, 100 local SMS, 1,000 minutes local calls, 30 minutes international calls, 1GB data roaming in 17 destinations.
$32 Tourist Travel SIM: Valid 30 days. Offers 100GB local 4G data, 5,000 local SMS, 3,000 minutes local calls, 90 minutes international calls, 3GB data roaming in 17 destinations.
Note: With Starhub SIM cards, data roaming is available in the following 17 destinations: Australia, Canada, China, Hong Kong, India, Indonesia, Japan, Macau, Malaysia, Myanmar, New Zealand, Philippines, South Korea, Taiwan, Thailand, United Kingdom, United States of America.
M1
M1 offers the following tourist SIM cards. Click here to buy these SIM cards at a discounted rate.
$12 Tourist SIM: Valid 15 days. Offers 100GB local 4G data, 100 local SMS, 500 minutes local calls, 20 minutes international calls. No data roaming. This option is also available as an eSIM card.
$30 Tourist SIM: Valid 30 days. Offers 150GB local 4G data, 1,000 local SMS, 3,000 minutes local calls, 50 minutes international calls, 3GB data roaming in Malaysia, Indonesia, Hong Kong, Macau and Taiwan.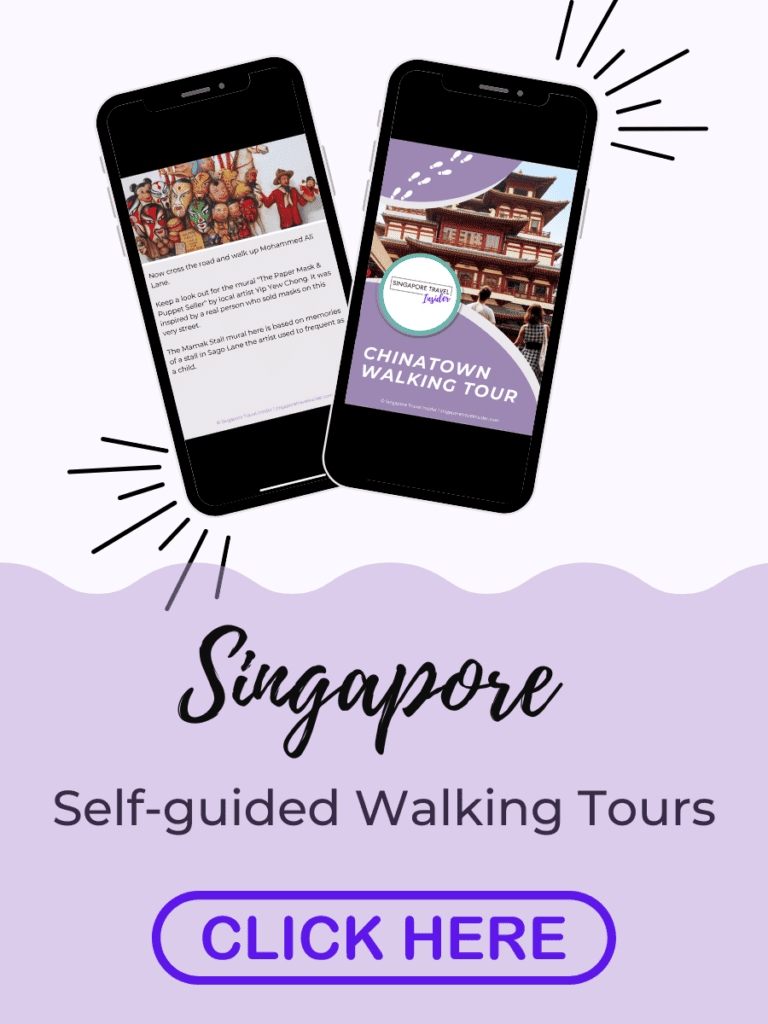 About eSIM
Another trend to watch for is eSIMs. As eSIM technology grows in popularity, more devices and plans now support it, providing another way to access data without needing a physical SIM card.
Instead of using a traditional SIM card, eSIM allows you to activate your eSIM data plan via email and use it immediately. This is a convenient option as it lets you switch between carriers seamlessly without needing to swap out a physical SIM card.
However, it is worth noting that a physical SIM card that you insert into your device often offers better data allowances and lower costs.
Also check that the eSIM offers local and/or international calls if this is important to you, as they are often data only. You also need to ensure your mobile device is eSIM compatible.
In summary:
eSIMs allow you to activate your data plan via email
You don't need a physical SIM card
Physical SIM cards often offer better value packages that eSIMs
Some travel eSIMs are data only, without call allowances
You need to ensure your mobile device is eSIM compatible
Recommended eSIM
M1 $12 Tourist eSIM: Valid 15 days. Offers 100GB local 4G data, 100 local SMS, 500 minutes local calls, 20 minutes international calls. No data roaming.
Where to Buy a SIM Card in Singapore
You can easily find SIM cards at the airport, various convenience stores like 7-Eleven, and in shopping malls around the city.
We recommend buying one online, and then you can collect it upon arrival at Changi Airport.
Required Documents to Buy a SIM Card
To buy a SIM card as a tourist, you'll need to present your passport as proof of your identity. It's a mandatory requirement for purchasing a SIM card in Singapore.
Your passport helps the retailer verify your identity and ensures that only genuine tourists access the tourist SIM card options.
How Do Singapore SIM Cards Work?
When you purchase a Singapore prepaid SIM card, the first thing you need to do is activate it by inserting the card into your phone. This process is straightforward; just follow the instructions provided in the sim card packet, or ask the store staff for assistance.
Once you've done this, you can immediately start using the preloaded credit to make calls, send texts, and use mobile data.
Important tip: Make sure that your smartphone is unlocked for you to use the available local SIM cards in Singapore. Locked phones are restricted to one network provider, making it impossible to switch to other carriers while in the country.
If your smartphone is locked, contact your carrier to unlock it before heading to Singapore.
How to Top-Up Your SIM Card
Once you have your SIM card, topping up your credit is a breeze. You can find top-up cards of various denominations at 7-Eleven stores, the service provider's stores, and even newsstands.
These cards usually have a hidden number and PIN, which can be revealed by scratching off the protective coating.
To top-up your SIM, follow the instructions provided on the top-up card. These instructions include straightforward steps to input the card number and PIN.
In addition to physical top-up cards, you can also use online top-up services or apps provided by SIM card providers. Online top-ups often make it easy to track your balance and monitor your usage throughout your stay in Singapore.
To do this, simply visit your provider's website, create an account or log in, and follow the guided prompts to add your desired top-up amount.
Apps for SIM Management
When you get a tourist SIM card in Singapore, you can also download apps for managing your SIM.
These apps make it easier for you:
Check your account balance
View remaining data, talk time and SMS
Top-up or purchase data bundles easily
For example, if you choose the M1 Prepaid Tourist SIM, you can download the M1 Prepaid App from the Google Play or Apple App Store.
Likewise, if you opt for a Singtel Prepaid SIM card, you can manage your account with the Singtel Prepaid hi!App and Starhub has the Starhub Prepaid App.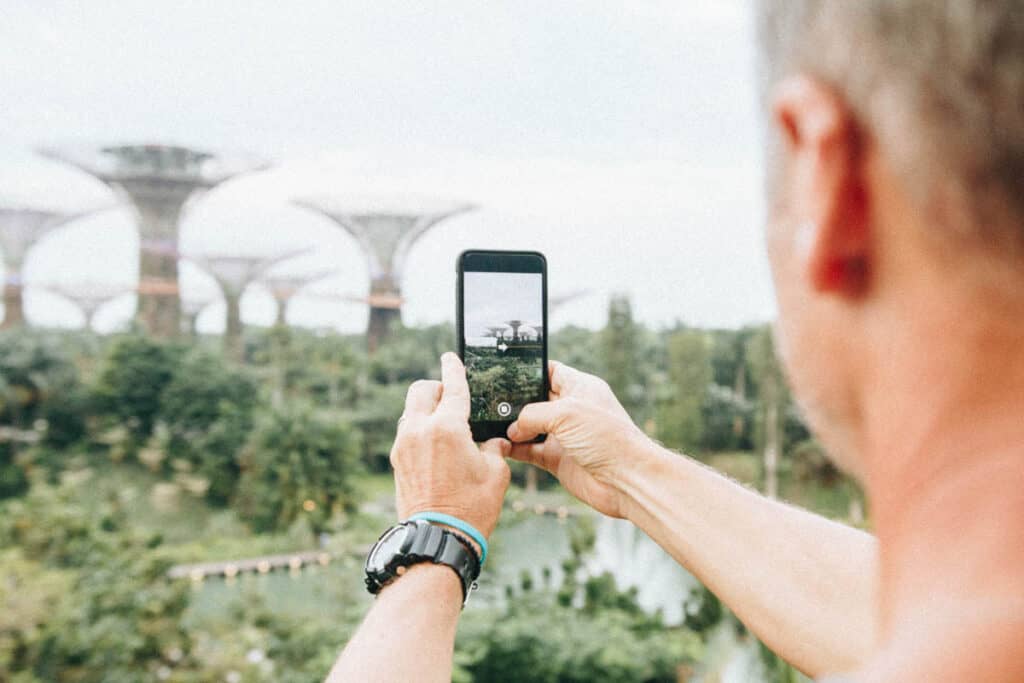 Prepaid vs Postpaid SIM cards
Prepaid SIM cards are a popular choice for tourists because they offer flexibility and convenience. With a prepaid SIM card, you have complete control over your expenditure, as you only pay for what you use in advance.
Additionally, you can easily top up your account when needed. This option eliminates the worry of unexpected charges and can conveniently be purchased upon your arrival in Singapore.
On the other hand, postpaid SIM cards are usually more suitable for longer stays or for residents. With a postpaid plan, you receive a monthly bill for the services you have used, and these plans often come with contract commitments. This option may be advantageous in terms of more cost-effective data and voice packages, but it also comes with the responsibility of managing and paying monthly bills.
In general, tourists tend to prefer prepaid SIM cards as they provide simplicity and freedom from contracts. They allow you to stay connected without being tied down to monthly fees, and it is easy to find prepaid plans offering attractive call, data, and messaging packages.
Is Pocket Wi-Fi a good option for Singapore?
While Singapore offers numerous SIM cards for tourists, you might be interested in additional options like a pocket Wi-Fi.
A pocket Wi-Fi is a portable device allowing you to stay connected to the internet without using a local SIM card. They are especially useful when travelling with a group or as a family, as multiple devices can connect to the same pocket Wi-Fi, without purchasing multiple plans.
However, they don't allow you to make local or international calls.
For a Pocket WiFi, you usually pre-pay online and it will be delivered to your accommodation. You will need to post it back at the end of your trip.
Click here to read more about Pocket WiFis and order one online.
Useful Apps for Singapore
Once you've chosen your SIM card, it's time to download some useful apps for navigating Singapore. Just remember to track your data usage to avoid running out!
The city has an excellent public transport system, and using apps like MyTransport.SG or CityMapper can make getting around much more manageable.
Other navigation apps worth downloading are Grab and Gojek, which provide taxi and ride-hailing services similar to Uber.
Singapore is also known for its diverse food scene. Use apps like Chope or Burpple to locate restaurants and cafes in your vicinity. They offer reviews, ratings, and even discounts for specific eateries, helping you choose the perfect spot for your taste buds.
Click here for more useful apps for Singapore.