We take an in-depth look at the Singapore weather in October, including average temperatures, rainfall and humidity.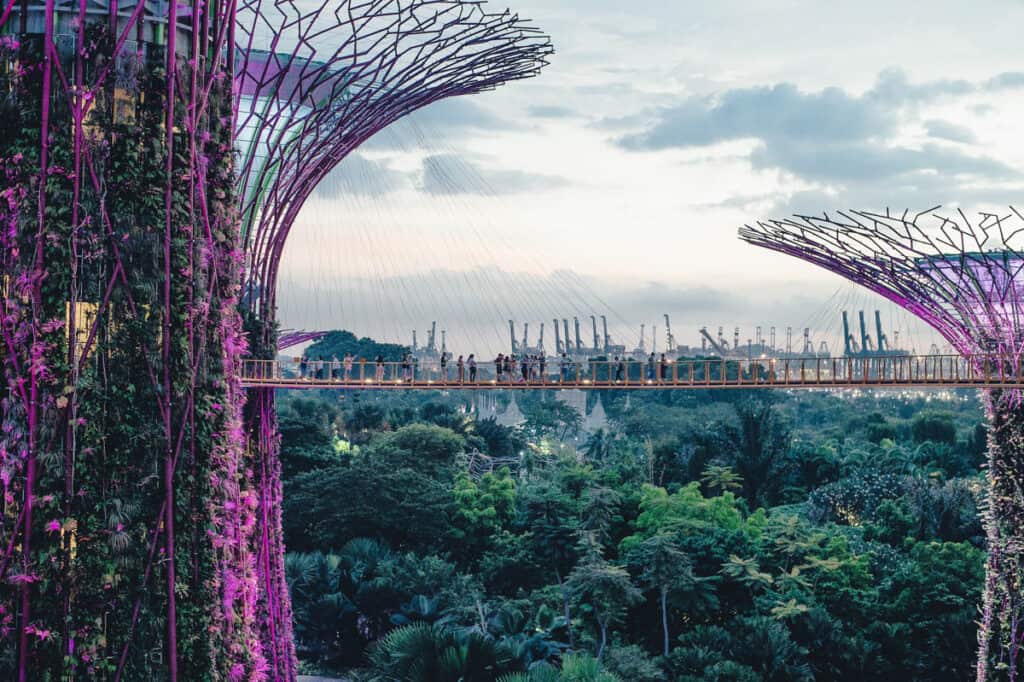 Weather in Singapore in October
The Southwest Monsoon season is over meaning October is in the inter-monsoon period in Singapore (between the Southwest Monsoon and Northeast Monsoon seasons).
The rain starts to ramp up again and you can still expect thunderstorms in the afternoons and evenings. This inter-monsoon period is generally wetter than the one earlier in the year.
Average monthly temperatures in October are 27.9°C (82°F). Humidity is average for Singapore with a 81.5% average while rainfall is fairly high, with rain expected half of the days in the month.
Click here to read about the best time to visit Singapore.
Singapore temperature in October
Singapore's average day time maximum temperature in October is 31.8°C (89°F), with an average minimum temperature of 25.0°C (77°F) and a 24-hour average of 27.9°C (82°F).
How much does it rain in Singapore in October?
It rains on average 15 out of 31 days during October in Singapore. With average rainfall of 168.3mm, it is higher than average when it comes to rain in Singapore, making it the fourth wettest month of the year.
Thunderstorms in the afternoon and early evening are common. We always recommend carrying an umbrella with you when you are out and about as the rain can come on suddenly. Thunderstorms at this time of year can be severe so it is a good idea to head to a dry place to wait for the rain to stop.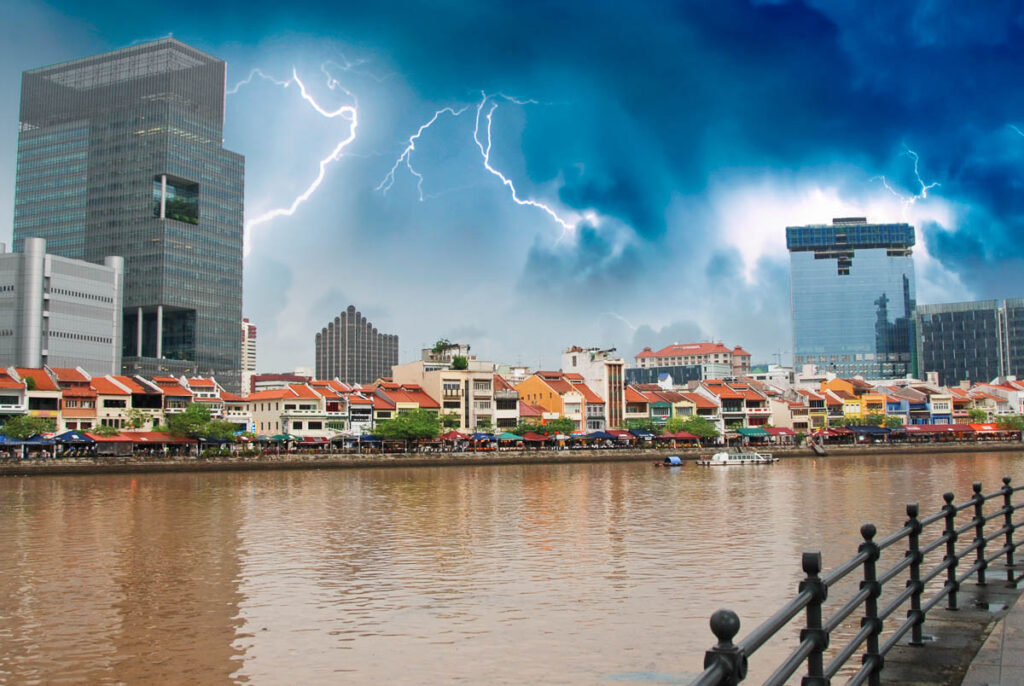 Singapore Humidity in October
Relative humidity in October ranges from a minimum average of 61.4% and a maximum average of 95.2% and a 24-hour daily average of 81.5%. This makes it a fairly average month of the year for humidity in Singapore.
Note that humidity is generally at its highest in the morning just before sunrise and at its lowest in the mid-afternoon (on days when there is no rain).
You will notice the humidity rising in the lead up to a thunderstorm and it will drop again following the rain.
What should I pack for Singapore in October?
As you can see from the above statistics, Singapore is hot and humid in October what higher than average rain. You should be always prepared for thunderstorms in the afternoons.
We recommend packing lightweight cotton clothing and carrying an umbrella and water bottle with you at all times. Also don't forget your sunscreen, insect repellent and swimwear for when you want to jump in the pool to cool off.
Click here for a more comprehensive guide to what to pack for Singapore.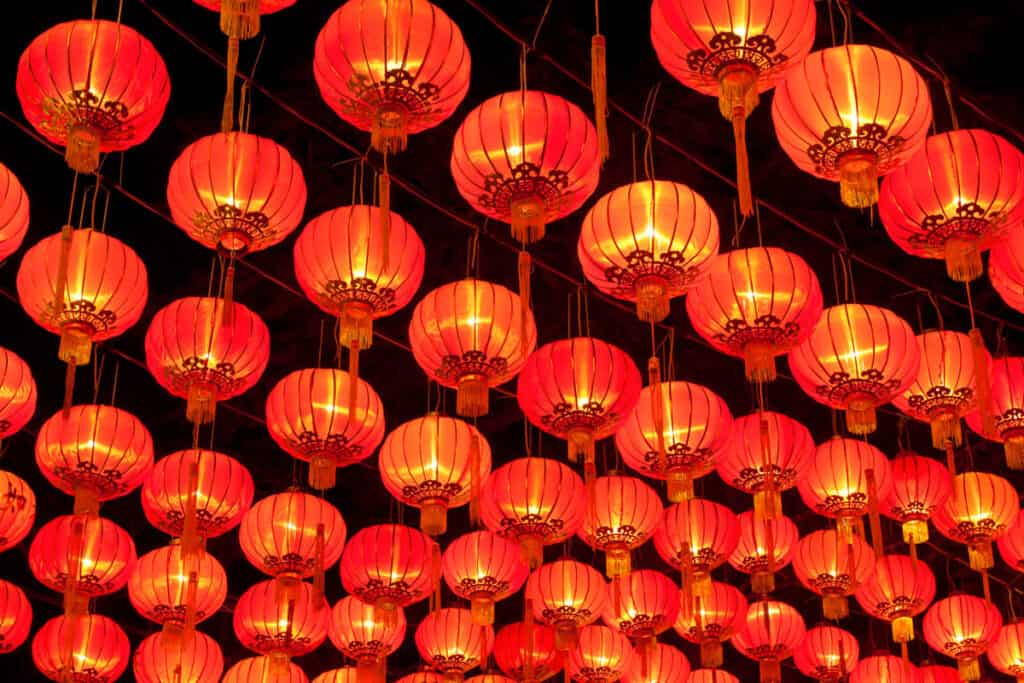 What else do I need to know about visiting Singapore in October?
The Chinese Mid-Autumn Festival falls annually on the 15th day of the 8th lunar month. This is sometimes in September and sometimes early October.
It's a great time to head over to Chinatown to admire all the beautiful lanterns and make sure you try some of the delicious mooncakes that are on sale all over town at this time of year too.
The Hindu festival of Deepavali, (or Diwali) also takes place in either October or November each year. This makes it a good time to visit Little India for more colourful lights and celebrations. The street light-up commences around a month before Deepavali and there are street bazaars and cultural shows too.
The Deepavali dates are: 24th October 2022 and 12th November 2023.
A week before Deepavali, the Sri Mariamman temple in Chinatown hosts the annual Theemithi, or Fire Walking Festival.
Before you go… Don't miss this all this useful information about visiting Singapore:
Click here to read more about the Singapore weather in September and November.