We take a look at the best time to visit Singapore, based on the Singapore weather, seasons, festivals and national holidays.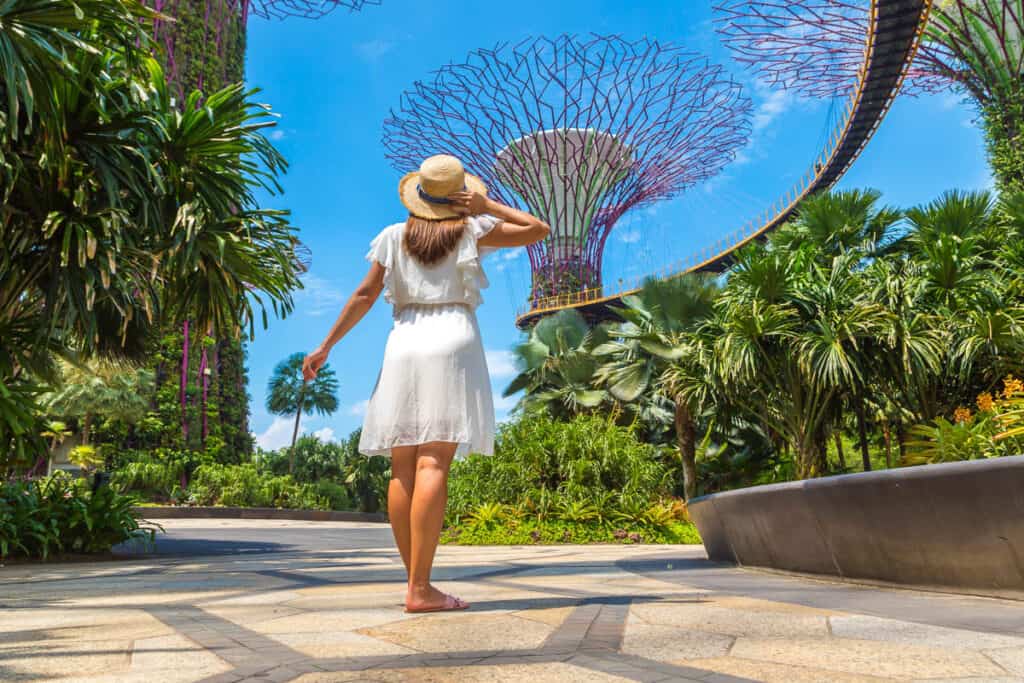 Singapore is a year-round destination. No matter what time of year you visit you can expect afternoon thunderstorms and showers.
That being said, don't believe the hype about it always raining in Singapore. Sunny days are also plentiful.
February is generally the driest month and December is the wettest.
Thanks to its multi-cultural population you can always expect there to be some kind of festival taking place in Singapore. From Chinese New Year, to Deepavali to Hari Raya Puasa or the Singapore Grand Prix, there is always something culturally or socially exciting going on in Singapore. 
Singapore Climate
Singapore is situated near the equator and therefore has a typical tropical climate. Therefore you can expect high rainfall, high and uniform temperatures throughout the year and high humidity year round.
The average temperature in Singapore is around 26-29°C (80-84°F) year round, with the minimum temperatures not falling below 23-25°C (73-77°F) during the night and average high temperature not rising above 31-33°C (88-91°F) during the day.
While there is not much variation in the seasons here, you will find that temperatures are slightly cooler with a more pronounced breeze from January to March, and the hottest months by a margin are May and June.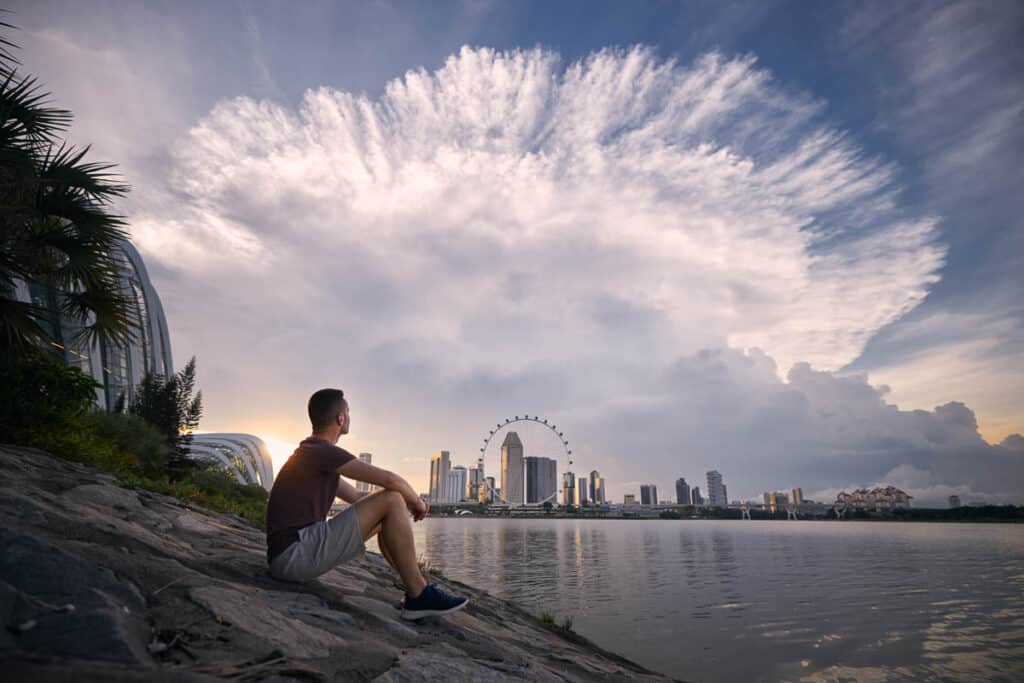 Humidity in Singapore averages from 80 – 85% humidity. Humidity is generally at its highest in the early morning just before sunrise (more than 90%) and at its lowest in the mid-afternoon (around 60% on days when there is no rain).
You will also feel the humidity rising as a thunderstorm approaches, and noticeably drop after heavy rain. Humidity frequently reaches 100% during prolonged rain periods.
In short, you can expect it to be hot and humid all year round and you can expect both sunshine and rain on any given day. Packing sunscreen, a hat, an umbrella and a water bottle to be prepared for all situations is always a good idea.
Weather in Singapore
As well and being hot and humid, rainfall is plentiful in Singapore and it rains an average of 167 days of the year. Much of the rain is heavy and accompanied by thunder with thunderstorms common in the late afternoon.
Don't be put off by all that rain, sunny days are also plentiful and you will find plenty of opportunities to hit the beach, swimming pool and sightsee in Singapore.
Thunderstorms and their accompanying rain tend to be short and sharp with torrential rain falling in a short period of time, after which the sun comes back out to play. And you can expect pleasant weather again for the rest of the day.
However, in November and early December at the peak of wet season, you may be unlucky enough to have several days of rain on end.
The highest average rainfall is in December with 331.9mm of rain.
The lowest average rainfall is in February with 105.1mm of rain.
Thunderstorms are also extremely common, especially during the afternoon and early evening.
The month with the most thunderstorm days is April (20 days).
The month with the least thunderstorm days is February (5 days).
The best advice when it comes to Singapore weather is to carry an umbrella with you at all times and be ready to take cover for an hour or two when the thunderstorms come.
Seasons in Singapore
Being a tropical country, Singapore does not have distinct seasons like summer or winter. Temperatures do not vary greatly throughout the year, and there is less than a two degree difference (Celsius) between the lowest average monthly temperature and the highest.
Instead, Singapore seasons can be characterised by two monsoon seasons: the Northeast Monsoon (December to early March) and the Southeast Monsoon (June to September).
Although it rains frequently throughout the year, there is a more pronounced rainy season from November to January, tied to the beginning of the Northeast Monsoon.
December – March: The Northeast Monsoon
The Northeast Monsoon season is divided into two phases: wet and dry. December – early January can see widespread heavy rain and frequent afternoon downpours. The dry phase runs from late January to early March and sees lower rainfall, and a more pronounced breeze.
March – May: Inter-Monsoon period
Temperatures, humidity and rainfall increase during this period following the dry phase of the Northeast Monsoon. Hot afternoon temperatures above 32°C (90°F) are common and you can expect frequent thunderstorms in the afternoon and early evening.
June – September: The Southwest Monsoon
During the Southwest Monsoon you can expect hot temperatures and average rainfall. Short thunderstorms and showers are common in the afternoon. This season is also characterised by occasional 'Sumatra Squalls' in the mornings. These are thunderstorms that originate in Sumatra and travel eastwards across Singapore.
October – November: Inter-Monsoon period
This inter-monsoon period is generally wetter than the inter-monsoon period earlier in the year. You can expect more frequent and more severe thunderstorms in the afternoons. During November both the humidity and rainfall really ramp up in the lead up to the wet phase of the Northeast Monsoon.
Festivals in Singapore
Singapore's multi-ethnic culture means that there is always a celebration or festival taking place at all times of the year, thanks to the country's four official religions: Buddhism, Christianity, Islam and Hinduism.
This means that every year the population celebrates Chinese New Year, Hari Raya Adilfitri, Holi, Christmas, Easter and Deepavali amongst other festivals.
January – February
You can kick off the New Year in Singapore with a bang, joining in the celebrations and watching the fireworks display over Marina Bay.
This is followed by the biggest celebration in the Chinese calendar – Chinese New Year, which takes place in January or February each year. 
Chinese New Year is a fun time to be in Singapore, with lots of celebrations taking place around the city, including festive markets, lion dances and the annual Chingay parade.
Note that many businesses may be closed or operate different opening hours during this period though.
January is also time for celebrating in Little India, with two festivals in the Hindu calendar: Thaipusam and Pongal.
Thaipusam is a festival of thanksgiving that sees hundreds of devotees take part in a procession. It's an incredible spectacle as many can be seen carrying a kavadi – a cage-like structure, which is carried via body piercings.
The festival of Pongal, sees the streets lit up in Little India in the evenings, making it a beautiful time to visit.
March – April
The timing of Ramadan changes according to the Islamic calendar. For 2023 and 2024, it will take place in March–April.
There are street light ups around the Geylang Serai area, Ramadan bazaars and Ramadan specials for breaking the fast in restaurants. It's a great time of year to wander the streets near the Sultan Mosque in the evenings also.
Hari Raya Aidilfitri (also known as Hari Raya Puasa or the Festival of Eid) marks the end of Ramadan and is the biggest festival in the Muslim calendar.
May – August
Vesak Day is the most significant day of the Buddhist calendar, celebrating the birth, enlightenment and attainment of nirvana of Gautama Buddha. It usually falls in May, however in 2023 it will be celebrated on 2nd June.
Devotees flock to temples to give offerings and the day ends with a candlelit procession where you can witness the 'three steps, one bow' practice.
In June it's time for the Dragon Boat Festival, when some of the best rowers in the world come to compete. You can catch all the action at Bedok Reservoir, the Kallang River or in Marina Bay. Don't miss out trying the delicious glutinous rice dumplings "Zhang", a favourite part of the festival for many.
Singapore National Day is celebrated on 9th August every year, marking the country's independence. The famed National Day Parade sees multicultural performances, military parades and impressive aerial performances all cheered on by flag-waving onlookers. The event concludes with a fireworks display.
September – November
The city comes to life in September with the Singapore Grand Prix, Formula 1's inaugural night race, which takes place around the Marina Bay circuit.
Not only for racing fans, this entertainment extravaganza also attracts some of the world's biggest names in music too in one of Asia's largest music festivals.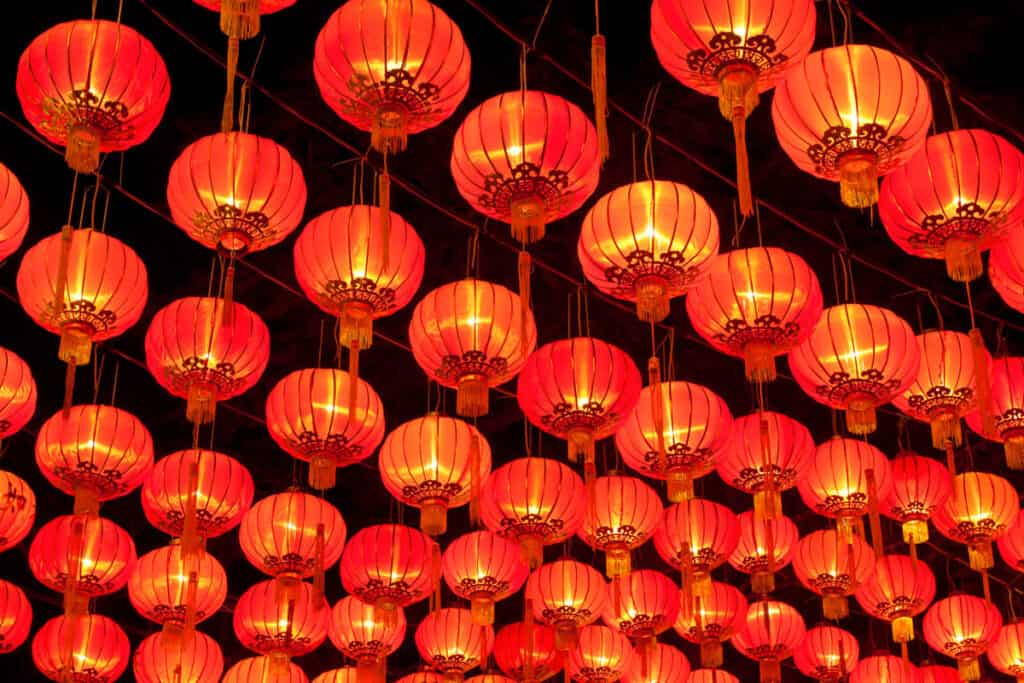 The Chinese Mid-Autumn Festival falls annually on the 15th day of the 8th lunar month. This is usually September or early October. It is always a sight to behold, with many beautiful lanterns taking over Chinatown. Don't miss out on trying a delicious range of mooncakes that are available all over town.
More colourful lights and celebrations follow closely behind with the Hindu festival of Deepavali, (or Diwali) which takes place in either October or November each year and is always a fun time to visit Little India.
December
Commercially-minded Singapore takes to Christmas in a big way. Orchard Road is the place to head to at this time of year, with its colourful street lighting and shopping malls all lit up for the festive season.
Gardens by the Bay also hosts a magical Christmas Wonderland, filled with light displays and festive treats.
For New Year's Eve, head down to Marina Bay to watch the fantastic firework show.
National Holidays in Singapore
Singapore has 10 public holidays that reflect the multi-cultural make-up of its population. For 2023, these will be as follows:
1 January – New Year's Day (Monday 2nd January will be a public holiday)
22 – 23 January – Chinese New Year (Tuesday 24th January will be a public holiday)
7 April – Good Friday
22 April – Hari Raya Puasa
1 May – Labour Day
2 June – Vesak Day
29 June – Hari Raya Haji
9 August – National Day
12 November – Deepavali (Monday 13th November will be a public holiday)
25 December – Christmas Day